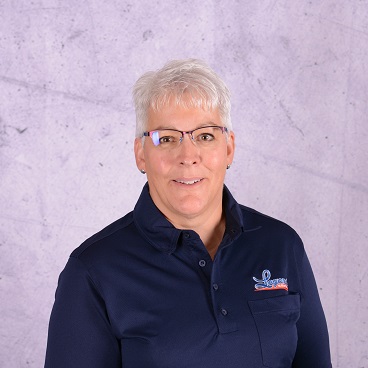 April Borders
Product Manager
De Smet, SD Headquarters











ABOUT
Three words that describe April:
Passionate, organized, and trustworthy.
Hobbies:
I love anything outdoors including gardening, fishing, walking and hiking. I also enjoy doing puzzles and learning about our family history.
What are you most proud of?
My family. I have three grown children that are all very successful in their careers and lives.
What makes Legend Seeds different?
Legend Seeds' greatest advantage is being focused on customer success. Being a family owned company has allowed for flexibility and putting people first. To me, this shows that Legend Seeds truly cares about their dealers and growers and wants them to have a high-quality product.
Experience:
I grew up on a ranch in central Montana where we raised Maine-Anjou cattle. From a young age, I knew that I always wanted to be involved in agriculture. I completed my bachelor's degree in Horticulture at Washington State University. My first job was as a research assistant for a private lab doing research in potatoes. I later received my Masters in Education at SDSU.
I've lived in South Dakota 20+ years. During that time, I spent ten years as an Extension Educator with South Dakota State Cooperative Extension Service working in both Clay and Yankton County. I then went to work for Dow AgroSciences for 10 years, first as a commercial agronomist for Mycogen Seeds, then as a Product Development Agronomist.
In June of 2017, I started as the Research & Agronomy Development Manager with Legend Seeds. I enjoy working with and for our customers, and helping to select products that will be a good fit on their farms. I also enjoy supporting our dealers and team members with agronomic advice.