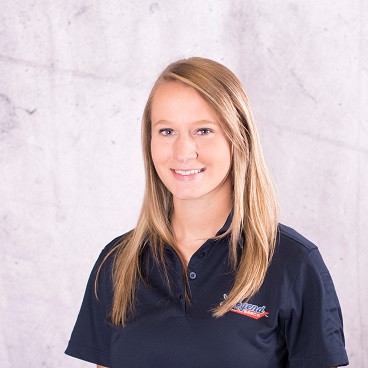 Jennifer Duffy
Research Specialist
De Smet, SD Headquarters











ABOUT
Three words that describe Jennifer:
determined, sporty, and cheerful.
Hobbies:
I love to bake, play softball, go fishing and be around my family and friends.
What are you most proud of?
In my life, I'm proud of how much I have grown as a person and how far I have gotten in life.
What makes Legend Seeds different?
I think Legend's greatest advantage is they really focus on growing as a company and truly care about their dealers and growers and want them to have a high quality product.
Experience:
I grew up on a grain farm in southwest Minnesota. I always had a strong interest in agriculture from being involved in FFA throughout high school. After high school, I went to South Dakota State University. When I started at SDSU, I was going for Agricultural Education, but after my sophomore year, I switched to Agricultural Science. I graduated with a bachelor's degree in Agricultural Science and a minor in both Agricultural Business and Marketing.
I found Legend Seeds when I was looking for an internship the summer of 2017. After my internship, I still helped the marketing department while I was finishing up my last year at college. After I graduated from SDSU in 2018, I started as the Research Specialist for Legend Seeds. I love being able to see our products perform in all our core states and being able to put our products to the test and comparing them with new products that Legend Seeds may have in the future.