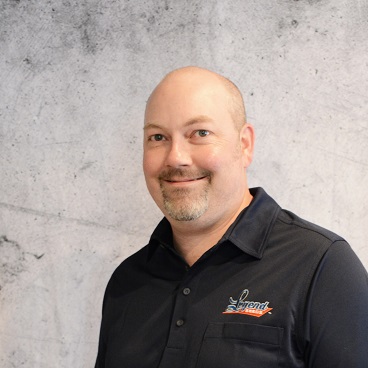 Matt Caron
Legend Sales Agronomist
Volga, SD











ABOUT
I was born and raised on a dairy and hog farm near Cottonwood, Minnesota. My grandfather was a farmer-dealer for Jacques Seed when I was little, so I had contact with seed dealerships from a young age.
Following high school, I attended Ridgewater College in Willmar, Minnesota where I worked summer agronomy internships which led me to pursue a four-year agronomy degree at South Dakota State University. Since college, I've worked for a combined 20 years of experience in the ag industry in a number of roles including research and development, agronomy, and most recently for Prairie Ag Partners as a sales agronomist selling seed, chemicals and fertilizers, as well as working with their variable rate fertilizer and seeding program.
I currently reside in Volga, South Dakota where I've lived for the past 14 years with my wife, Stephanie, and have three children, Lucinda (13), Evangeline (10), and Silas (8).
INTERESTS
My hobbies include archery and bow hunting. I did a lot of both when I was younger, and now that my children are getting older and can participate themselves, I'm getting back into that hobby. Stephanie and I also recently bought a camper and are starting to get our kids out camping more as they get bigger.
WHAT MAKES LEGEND SEEDS DIFFERENT
The reason that I joined the Legend family is because I have seen Legend as an outsider for several years growing into an impressive competitor in the seed industry. The company's transition to employee ownership vs. selling out to one of the industry giants has also impressed me. I have been able to see the culture of Legend from the outside and I wanted to advance my career by joining the Legend family and helping to build an even greater future.