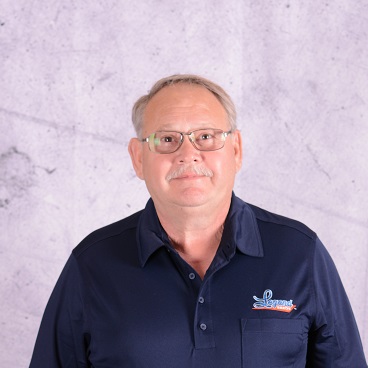 Mike Knight
Research and Technical Agronomist
Spencer, Iowa

ABOUT
Three words that describe you:
Loyal, Diligent, and Aggressive
Hobbies:
Agronomy, spending time with my grandchildren, and woodworking.
What are you most proud of?
Starting and developing my own seed company.
What makes Legend Seeds different?
I think we are early to implement new technologies. We also have the opportunity with our research team to continue corn hybrid development and deliver that information and products to growers.
Experience:
I started in the seed business 37 years ago as a District Sales Manager. Within six months with that company, I began working with the research department. I started analyzing and understanding genetic responses in corn while maintaining my sales role. Eventually, I started my own seed company, AG+ Seeds, with the goal of making the Iowa farmer more productive. In 2006, I met with Glen and we merged my company with Legend Seeds. At that time, I became the Director of Research and in 2008 developed a research protocol that is very similar to what the company is using still today. In 2010 I developed the L.E.A.P project protocol, including the L.E.A.P. logo to market our research program with an attempt to make it visible to our dealer and customers, emphasizing our efforts to bring the best of the best forward to our dealers and customers. Utilizing that program, we've brought many new hybrids to the Legend Seeds lineup enhancing our grower's profitability and satisfaction, thus making a lot of growers very happy with our products. Even though I have been involved in the seed industry for 37 years I'm still learning, studying and trying to make a difference every day, we owe that to those who pay us to do what we love the: GROWERS. Every day is a new learn and grow in it!