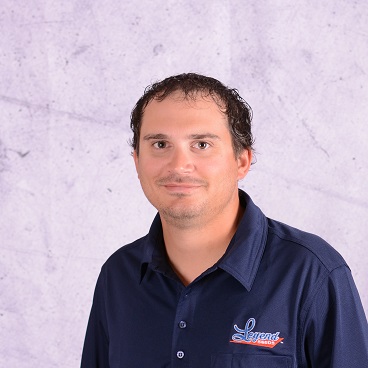 Mike Tofsrud
Legend Sales Agronomist
Minnewaukan, ND



ABOUT
Three words that describe Mike:
Hardworking, dedicated and driven.
Hobbies:
Hunting, fishing, snowmobiling and any outdoor sports.
What are you most proud of?
My wife and kids.
What makes Legend Seeds different?
Legend Seeds is a large company with nearly 100 employees, but I like that it feels like a smaller, close-knit company. It has a great family feel instead of a corporate feeling. For our customers, our greatest difference is that we have access to every trait platform in the industry because we are an independent company.
Experience:
I grew up in north central North Dakota near the town of Leeds. Growing up, my family raised small grains and had a commercial alfalfa business. Today they continue to raise small grains, alfalfa, and soybeans. I went to North Dakota State University for Crop & Weed Science with a minor in Agricultural Business. During college, I worked with two independent crop consultants as an internship. Before joining Legend Seeds, I worked with two local cooperatives for nearly seven years as a crop consultant on variable rate, chemical, seed, and fertilizer recommendations. I continue to work with several previous customers in my new role at Legend Seeds. Part of what I enjoy about my role is being part of a team. As the agronomist for this region, it's my job to be in the field and supporting the dealers and team members with agronomic advice specific to our region.