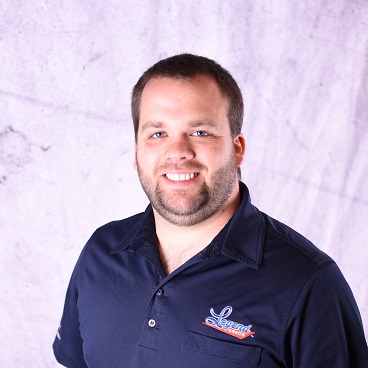 Nick Brandenburg
Legend Sales Agronomist
Huron, SD

Mobile
605-350-7124








ABOUT
Three words that describe Nick:
Hardworking, trustworthy, resourceful.
Hobbies:
I enjoy hunting, fishing, camping, and anything outdoors.
What are you most proud of?
I am proud of my family. My wife, Samantha, is a Nurse Practitioner, she is very compassionate and helpful for all her patients. I have two children under the age of three, our oldest knows all her colors and can count to ten – I hope that means we are on the right track for college scholarships!
What makes Legend Seeds different?
Legend Seeds' greatest advantage is that we are a fiercely independent company, this enables Legend Seeds to have the best products from every trait platform. We literally have something to offer EVERYONE, no matter what they need to meet the goals of their operation.
Experience:
I grew up on a family farm outside of Huron, South Dakota. We raised corn, soybeans, wheat and had a herd of Angus and Simmental cows. I graduated from South Dakota State University with a Bachelors of Science Degree in Agronomy with a minor in Business. After school I began working in the seed industry serving southwest Minnesota and continued there for five years before joining Legend Seeds as an Sales Agronomist. I enjoy working directly with producers and growers to select the right hybrids for their operation. We take a lot of pride in placing the correct products to help our growers get the maximum yields possible for their operation.