Powered by Legend Seeds, the Farmacology approach brings value to your seed investment through four key components: agronomic confidence, locally proven products, data insights, and our dealer advantage. Data Insights is the third key component of our Farmacology approach. Here we bring real world data applications through the use of three tools: The Legend Seeds hybrid placement tool, plant and soil testing services, and our soil analytics tool.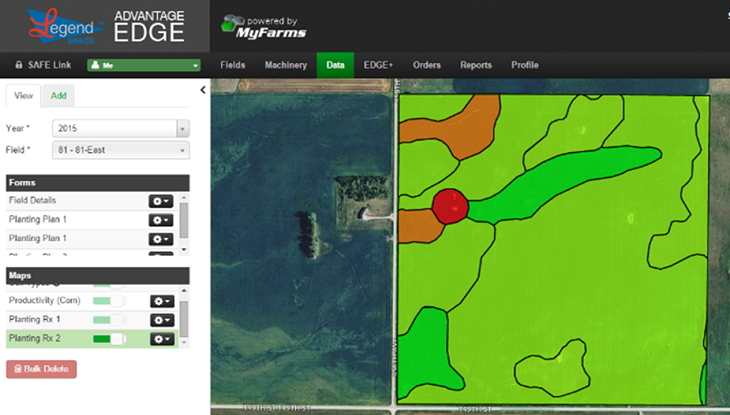 Hybrid Placement Tool
The Legend Seeds hybrid placement tool, the Legend Edge, allows us to create a field map and provide precise agronomic recommendations, variable rate seeding, variable-rate fertility maps and multi-hybrid seeding prescriptions. The Legend Edge ensures growers are placing the right product on each acre and provides the data to optimally manage the crop throughout the growing season.
Plant & Soil Testing Service
The second data insights tool is access to soil and plant testing services through our third-party partners for quick, trusted results on grid, composite, tissue, and feed samples.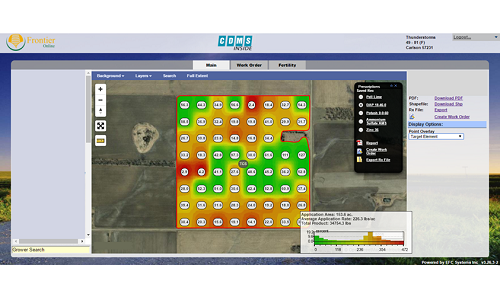 Soil Analytics Tool
Finally, the Legend Seeds soil analytics tool combines soil health information, the correct fertility programs and in-season data, to result in actions we can take to improve your return on investment with confidence.
Our Mission
We have a clear mission; to deliver high-yielding, consistent-producing, top-quality seed products that will provide our customers with more profit potential than they can get anywhere else. Our Farmacology approach provides our customers with the tools and resources they need to be successful, adding value to your seed investment through each of our four key components. Our data insights component provides our customers with quick and easy access to technology and resources to ensure their acres reach its fullest potential. When you choose to partner with Legend Seeds, you're getting more than just a bag of seed. We will provide you with confidence from planting to harvest … and every moment in between.
For more information, please visit our Farmacology page or click here to find a representative near you.