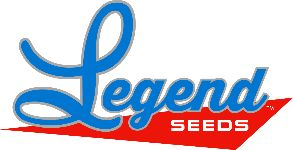 As an active member in the Independent Professional Seed Association (IPSA), Legend Seeds is pleased to share with you the opening of a scholarship opportunity for the 2018-2019 school year. As IPSA's programs continue to grow in both participation and support, the IPSA Board of directors has announced the intention to award ten $2,000 scholarships to high school seniors and active college students.
Scholarship requirements:
Must be a high school senior or college student
Applicants must be planning to major or are currently majoring in an Agriculture related degree field.
Applications must be completed in full including complete contact information with name, address, email, and cell phone.
Scholarship recipients will be required to attend the annual IPSA meeting in January to receive their award. Travel expenses will be covered.
Application deadline is March 31, 2018.
For more information on scholarship details and requirements, check out the full announcement here: IPSA Scholarships and Awards

To apply for this scholarship, please visit: https://www.surveymonkey.com/r/IPSA-2018-Scholarships
In addition to the online application process, students will be required to upload and submit the most recent student transcripts and two letters of recommendation.
The IPSA scholarship program was created by the Myron "Ted" Asplin Family to benefit the future of agriculture by supporting and encouraging the education of future ag professionals.