Share with us your memorable experience this harvest season!
---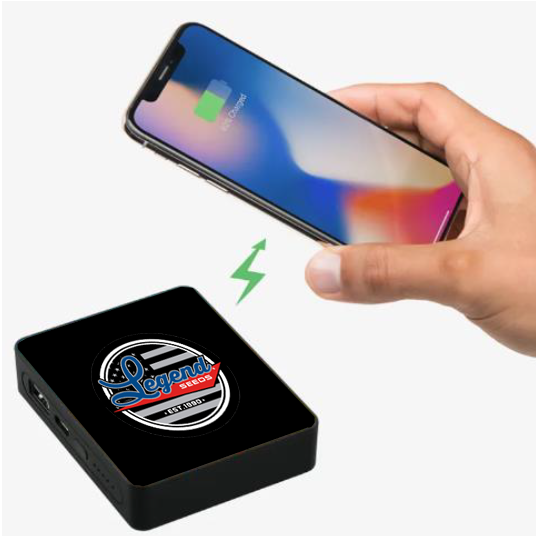 We want to hear about your Legendary experience this season in the field. From planting to harvest and every moment in between, Legend Seeds is dedicated toward providing the support, services, agronomics, products, and solutions to ensure you reach maximum potential on your acres. Your success is our success, and that's why we want to hear from you!
Submit a quote or testimonial highlighting your Legend Advantage this past year, and we will send you a Looking Glass 5000 mAh Wireless Power Bank!
The Looking Glass 5000 mAh Wireless Power Bank has a rechargeable lithium polymer battery (19.25Wh) and works as a charging pad or a regular power bank on the go. The tempered glass on the surface offers a vivid customized look. USB-A Output: 5V/2A. Supports 5W wireless charging for most newer devices. To charge a phone without wireless technology, an external Qi-standard wireless charging receiver or receiver case is required. This device works with any smartphone or tablet – even ones without wireless technology – through the normal power bank capabilities. Works with most plastic phone cases on. Includes a 31-inch USB-A to Type-C charging cable.
Deadline to enter is December 1st, 2022.