Biologicals
Legend Seeds is proud to bring leading-edge biological technologies and innovations to enhance crop performance, health, and increase yield potential. Solutions include products from Agrovive and Azotic North America. We offer a robust product portfolio for multiple crop types to meet specific operation and application needs that include seed coat, foliar, and in-furrow applications.
Featured Product

From: Azotic North America
For use on: Multiple Crops
What is Envita™?
Envita is a nitrogen fixing solution that fundamentally changes the nitrogen equation on your farm. Envita is fundamentally for in-furrow use, though it has recently been approved for foliar application as well. Envita colonizes and lives in above and below ground tissues to enable nitrogen fixation throughout the plant.
How does it work?
Air is 78% nitrogen and Envita bacteria naturally metabolizes nitrogen directly from the air, allowing you to reduce your nitrogen fertility program and hit your yield goals OR maintain your nitrogen fertility program and shoot for higher yields.
To learn more about Envita, including our own in-field observations, check out this article by John Squire, Ph.D., Legend Forage Specialist: Did You Get Your Nitrogen Fix Today?
Interested in an easy, risk-free way to try Envita?
Check out the Envita Performance Guarantee at:
www.azotic-na.com/guarantee
Questions? Fill out this form and a Legend Representative will respond within two business days. If you need help faster than that, please give us a call toll free at 800.678.3346
All Products
Click on product name to view/download product tech sheet or view our Biologicals Product Guide.
Product

For use on

Application type

Product Label

Company

EnvitaTM

Corn or soybeans

In-Furrow, Foliar

View product label
View in-furrow use instructions
View foliar use instructions
Azotic North America
IonfxTM
Corn, sorghum, small grains (foliar),
cotton, canola and flax

Foliar, In-Furrow, Seed coat

View product label
Agrovive
SoyfxTM

Soybeans

Seed coat

View product label
Agrovive
Alpha JouleTM

Alfalfa after each cutting

Foliar

View product label
Agrovive
SetfxTM

Potatoes

Foliar, In-Furrow, Seed coat

View product label
Agrovive
CrownfxTM

Small grains

Seed coat

View product label
Agrovive
PodfxTM

Dry edible beans and peas

Foliar, In-Furrow, Seed coat

View product label
Agrovive
HydravalTM

Sunflower, or safflower

Foliar, In-Furrow

View product label
Agrovive
R3PlantTM

Soybeans

Foliar



Agrovive
For more information on these products, contact us or find a Legend Representative near you.
Trial Results
About the Manufacturers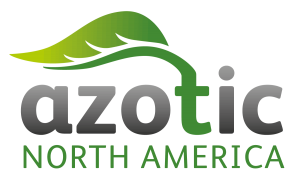 Azotic North America's management and scientific teams work to revolutionize world food production methods by focusing their efforts on developing and commercializing the use of sustainable nitrogen in agricultural applications.
After nearly 20 years of research, Azotic Technologies leading researcher, Professor Edward Cocking FRS, pioneered the development of a nitrogen-fixing bacteria, allowing farmers to enjoy reduced production costs while protecting their local environments. With this n-fixing technology, their advances in agricultural science have been globally recognized for their part in sustainable farming practices.
Learn more at www.azotic-na.com

As part of their on-going research and development, they are testing additional microbial strains and application timings and methods to determine their efficacy across multiple plant species. These trials will help to define optimal application timing and compatibility in diverse climates and soil conditions in North America.
They are working to evaluate microbial strains that can affect both plant morphology and yield increases. In addition, a large scale isolation and screening of protocols trial, involving thousands of naturally derived samples, is underway.
Learn more at: www.agrovive.com