SORGHUM
In the United States and other countries across the globe, sorghum grain is primarily used for livestock feed and ethanol production but it is becoming popular in the consumer food industry and other emerging markets. Traditionally, nearly one-third of the U.S. sorghum crop is used for renewable fuel production. Legend Seeds is proud to offer a full lineup of grain sorghum, sorghum-sudangrass, and forage sorghum.
Read below to determine which type of sorghum would best fit your operation:
Grain Sorghum can take many shapes, sizes, and various colors. Red sorghum is traditionally grown and used in all segments of the sorghum industry while white sorghum is typically made into flour for the food industry.
Sorghum-Sudangrass is a cross between sorghum and sudangrass and is typically used for grazing, haying, and haylage. It is a finer stemmed, warm season, annual grass that will regrow after each harvest. Sorghum-sudangrass can grow up to 15 feet tall and typically has small seed heads with leaves that are similar to corn but are shorter and sometimes wider. Varieties with the BMR gene have significantly greater digestibility and palatability.
Forage Sorghum typically grows 8-15 feet tall and is most popular for use as silage for feeding livestock. Depending on which species and variety selected, forage sorghum can be used for grazing pasture, hay production, silage, and green-chop.
Talk to your Legend Seeds representative today to determine which sorghum would be best for your operation!
Rating Scale: 10-1; 10 = Superior, 5 = Average, 1 = Poor, NA = Not Available
Head Type: SC = Semi-compact; SO = Semi-Open
All sorghum products are treated with:

Concep® III seed safener protects sorghum crops from herbicide injury and allows preemergence applications of herbicides containing S-metolachlor for ultimate grass and broadleaf weed control. Introduced in 1979, Concep® III was the first proven seed safener marketed for sorghum, controlling the phytotoxic effects of S-metolachlor herbicide for long lasting weed control.
Advantages:
• Unique seed safener for sorghum
• Protects grain and forage sorghum from herbicide injury
• Allows the use of Dual® and Bicep® brand herbicides for pre-emergent grass and broadleaf weed control.
Concep® is a registered trademark of a Syngenta Group Company.
Grain Sorghum
LGS 5002
Relative Maturity: 85-90 Day
Ultra early maturity red grain sorghum with excellent standability
Short height and easy to harvest
Excellent Anthracnose resistance
Good tolerance for Sugarcane Aphids
No Tannin
| | |
| --- | --- |
| Grain Color | Red |
| Head Type | SO |
| Head Exertion | 9 |
| Plant Height | 42-48" |
| Days to 1/2 Bloom | 50-52 |
| Standability | 9 |
| MDMV Tolerance | 9 |
| Downy Mildew Tolerance | 9 |
| Drought Tolerance | 9 |
| Harvested Grain Tannin | No |
| Anthracnose Tolerance | 9 |
LGS 5623 DT
NEW!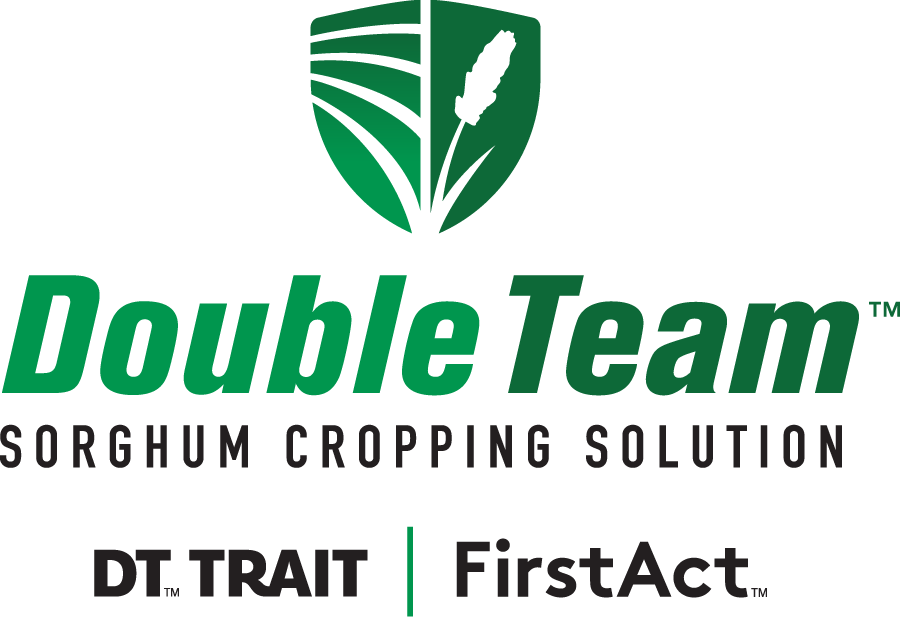 Relative Maturity: 95-100 Day
DT® Trait tolerates FirstAct™ herbicide for over-the-top grass weed control
High yield for maturity
Excellent emergence
Excels in High pH environments
| | |
| --- | --- |
| Grain Color | Bronze |
| Head Type | SO |
| Head Exertion | 7 |
| Plant Height | Medium |
| Days to 1/2 Bloom | 55-59 |
| Standability | 7 |
| MDMV Tolerance | 5 |
| Downy Mildew Tolerance | 5 |
| Drought Tolerance | 7 |
| Harvested Grain Tannin | No |
| Anthracnose Tolerance | NA |
LGS 5508W
Relative Maturity: 92-95 Day
Early food grade white sorghum
Excellent yield potential
Very good standability
Very good tolerance to Anthracnose and good resistance to Sugarcane Aphids
| | |
| --- | --- |
| Grain Color | White |
| Head Type | SO |
| Head Exertion | 9 |
| Plant Height | 40-45" |
| Days to 1/2 Bloom | 58-62 |
| Standability | 8 |
| MDMV Tolerance | 9 |
| Downy Mildew Tolerance | 9 |
| Drought Tolerance | 8 |
| Harvested Grain Tannin | No |
| Anthracnose Tolerance | 8 |
LGS 6321
Relative Maturity: 105-110 Day
Medium-early red with excellent standability, very good tolerance to Anthracnose, and good resistance to Sugarcane Aphid
Outstanding yield under dryland or limited irrigation practices
The semi-open panicle has good exertion and is easy threshing
Leaf quality is very good, shows staygreen and excellent resistance to drought
Standability is very good because of its stiff stalk and strong deep root system
| | |
| --- | --- |
| Grain Color | Red |
| Head Type | SO |
| Head Exertion | 8 |
| Plant Height | 45" |
| Days to 1/2 Bloom | 63-65 |
| Standability | 9 |
| MDMV Tolerance | 9 |
| Downy Mildew Tolerance | 9 |
| Drought Tolerance | 8 |
| Harvested Grain Tannin | No |
| Anthracnose Tolerance | 8 |